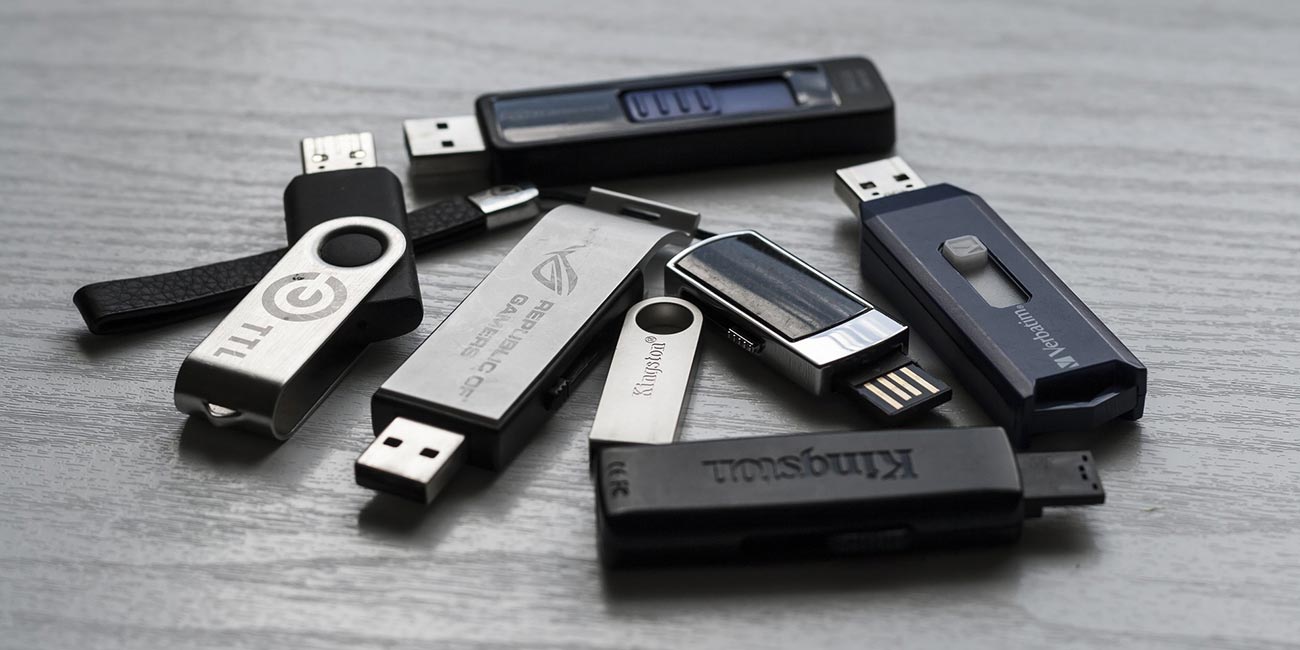 Data recovery from USB Stick
USB Pendrives or USB sticks are very popular for their practicality and are often deemed indestructible, or, at least, believed never to fail without a specific cause. That's why many people store files there, even very important ones, without thinking they need to make a backup copy.
Deleted or formatted USB Stick:
In many cases, files can be recovered after accidental deletion or formatting, but do not continue using the USB or save any new material on it.
Professional software is necessary to recover your files, because the different types of software commonly available, even for a fee, have a very limited performance, and, at best, will only recover a fraction of the deleted data.
Faulty USB Stick:
Due to accidental breakage, excessive heat or humidity, water infiltration, or for no apparent reason, a USB stick may stop working. You will find that it is not recognised by the PC or is recognised but in a different capacity from its original one.
When a USB stick is broken, a simple software cannot solve the problem, since physically or electronically the USB prevents access to the data contained in it. Access can only be gained by using particularly advanced hardware and software and is very time-consuming.
Therefore, if your data are important, we advise contacting the laboratory before making any attempts that could be fatal to the data contained in your USB.
Vedli Datalab recovers data from any type of USB stick, even monolithic ones, as well as SD and micro SD cards, professional Compact Flash and any Memory Card.
Request a quote